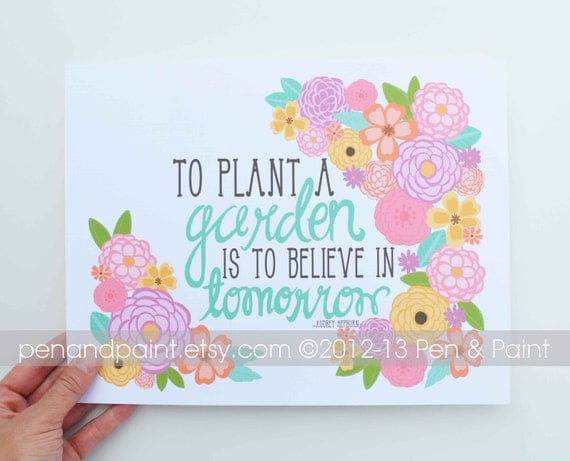 I have added three new prints to the shop!
Lots of April showers brought on sunshine and May flowers :)
I adore this Audrey Hepburn quote so I created a print in
And lastly this quote has been on my mind for a month now. I love the idea of making sure every day doing something that brings you joy... from playing with your children to working towards a goal to creating something with your hands. Since I could decide on just one color combination I made it in these colors too.
As you know by now when I add new things to the shop I like to offer a discount code so please take 20% off your order 5/1-5/2 with the code
NEW20.